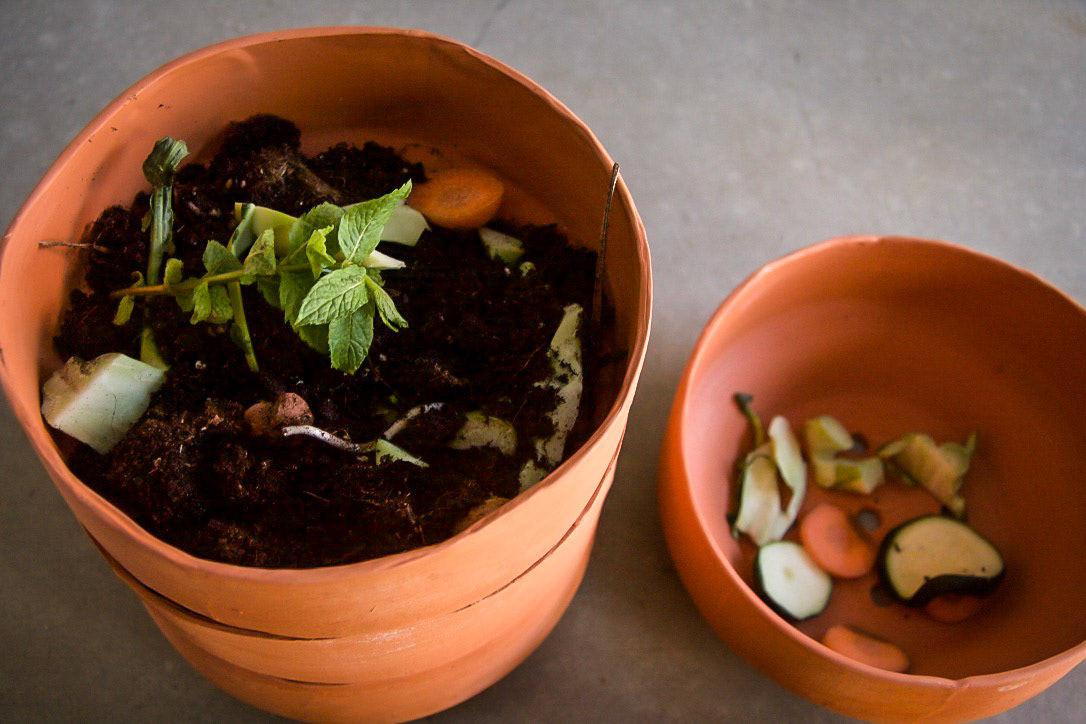 This wormhotel is a design made with the shop from Dille & Kamille in mind. 
Dille & Kamille is a store which sells beautiful products with a conscious background. They take great care in selecting natural products and sustainable materials. 
The average buyer at Dille & Kamille has plants at home that they take care of.

A wormhotel is a bin where waste material from plants, vegetables and fruits can compost with the help from a special type of worm. The worm travels up and down to fresh cut waste trough the holes in the bottom. The hotels consist of different compartments made from Terracotta and can variate in size depending on the user.
The final product, the compost, is a beautiful material full of minerals that supports the growing of plants in side the house or in the garden.
This is a prototype and made on scale 1:2


Pictures of the making process: