In project Skiep you get to ride along the Frisian wool community and investigating the stories of crafts(wo)man who invest they're time, energy and knowledge into working with this wonderful material. With my cargo bike filled with wool, I cycled through the province for a week, visiting every step in the production process from raw material to end product. This journey is captured in a book, accompanied by a shepherds bag made out of the very material we transformed along the way.
Wool was donated by the Schoonebeker sheep

Hapje
In 2021 I graduated Cum Laude with Project Skiep from the Willem de Kooning Academy from the study Product Design, social practice.
Shepherd
Hilde Groen
joins me on this project and shows me the in's and out's of her trade. She dedicates a lot of her time and wool and teaches me about working with the animals and the material.
The Carding
Tanja & Bart Hoogeboom
Bart & Tanja Hoogboom started their
carding factory Wollust
9 years ago. They wash, card and spin all sorts of wool and fibers. They showed me the steps and I got to experience the proces first hand. 
After the wool was washed, dried and carded, I moved on to the next step in the production process: The Spinning.
To spin 2 kilos of wool by hand on my own would take an eternity. So, I invited spinners from all over the north of the Netherlands to join me for a day on the heathland at Delleburen. We spun the yarn together and in the meantime I interviewed them, curious to know how the craft of working with wool came into their lives, who taught them and why they continue to work with this beautiful material.
Their stories, together with their portraits, can be found in the final book. 
The Spinning
Tanja Hoogeboom, Noortje van Gemmert, Roelie Polman, Hajo Vleming, Therese Akkermans, Coby Jongedijk, Joke Hofsteenge, Meinie Wardenier. Met de hulp van Hilde Groen, Bart Hoogeboom en Maarten Baan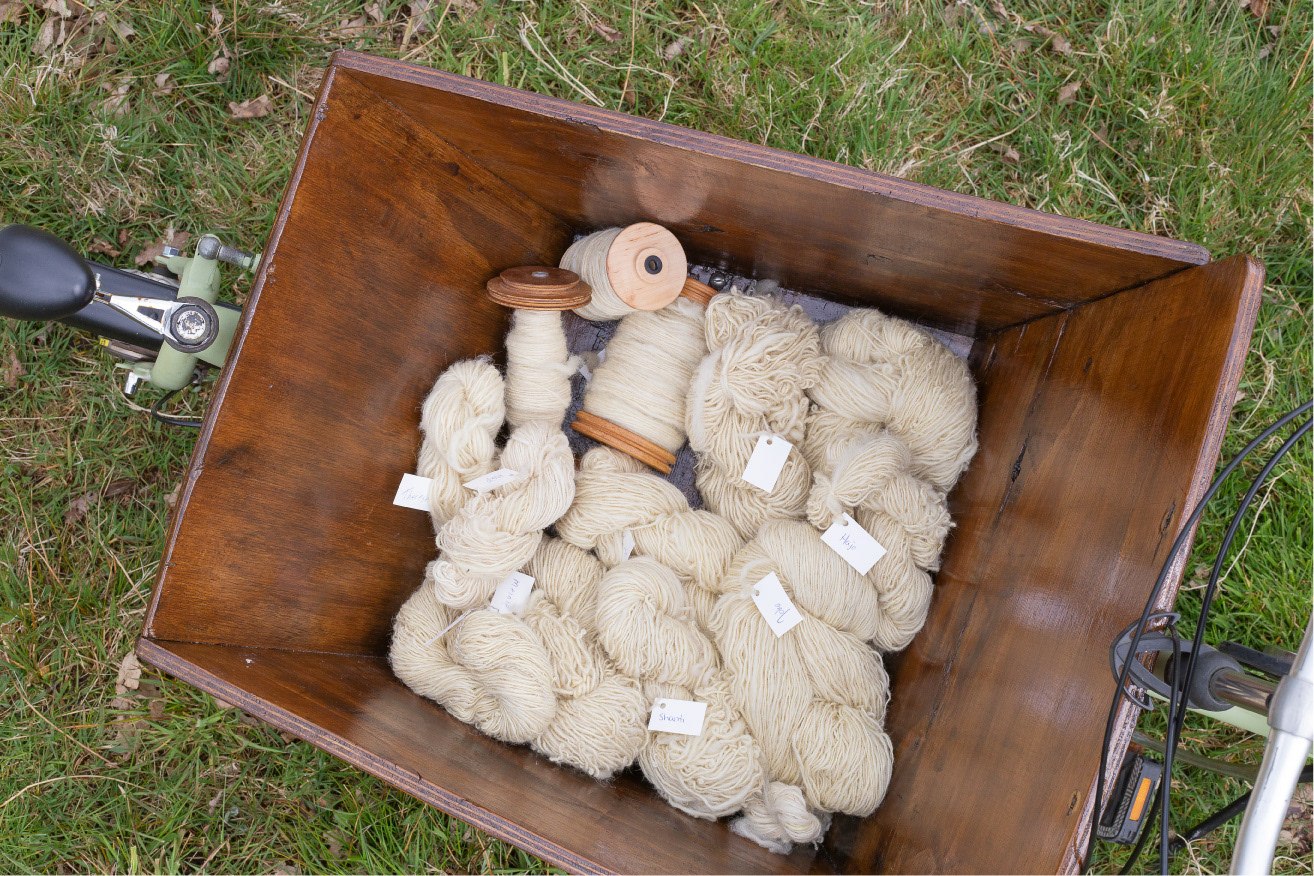 The Dyeing
Harm Hams & Meinie Wardenier
The dyeing of the spun wool was done at the
Hawar Textile Institute
in Oldeberkoop. Owners Harm Harms and Meinie Wardenier helped me set up the dye baths and explained the process from mordant, to open the fibres, to dyeing with plants, to post-staining to create different color tones, to fixating to ensure long-lasting color.
The yarn is dyed in nine different color shades to refer to the nine spinners that spun the yarn.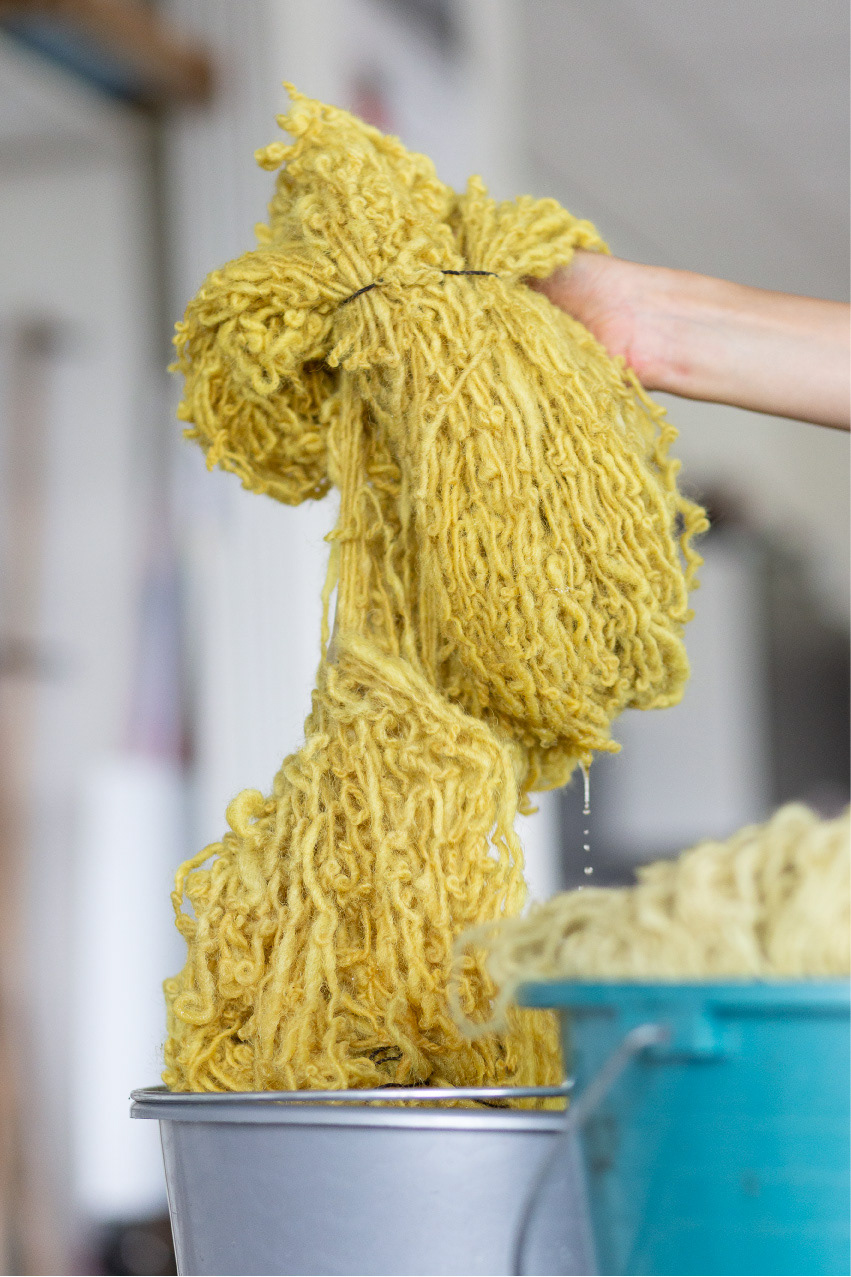 Roelie Polman has been working in the textile industry all her life. In this project she taught me how to weave the wool that we processed. She showed me how to make a design, set up the weaving loom and eventually; how to weave.
The Shepherd's bag and the book